Our Philosophy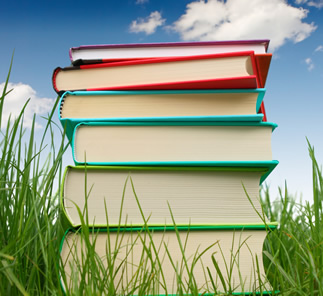 Title Selection
The primary key to good book publishing is title selection. Myrtle is unlike other publishers in that it does not wait for authors to present it with books and, as a result, it is not wholly reactive to what is brought to them. Myrtle's philosophy is to be proactive and publish books based entirely on the criteria of what it thinks will sell. The subjects will therefore be diverse and based wholly on market appeal. Myrtle will also only consider books where it has a special edge and advantage in the marketplace. For the most part, its books will be produced by its in-house team led by Tom Rubython but it will not reject books written by third parties as long as they are developed and written according to strict Myrtle guidelines. Myrtle will publish two books in its first year, four in its second and build as quickly as possible to six books a year, which it considers to be the perfect sustainable economic model for a small book publisher. The process of creating successful titles is wholly creative and not at all scientific. That process cannot be written down but should occur naturally in a good creative organisation.
The importance of subject knowledge
At Myrtle the same level of knowledge and expertise held by an author in a particular subject will be imbued by the team responsible for approving, selling, marketing and producing the books. This will be achieved by ensuring that authors and researchers attend the commercial and creative meetings concerning their book and thereby pass some of their expertise and knowledge onto the people actually responsible for selling the books. This is a concept unknown to the book publishing industry where authors hand over a manuscript and take no further part in the process until the book is published. Using this criterion and being aware of it at every stage, Myrtle will only enter into projects where it is reasonably sure that a book will sell. To help that process, Myrtle will not publish books where it does not have special expertise. It will not publish more than six books a year and not throw endless books at the market nor overstretch its staff.
The Myrtle disciplines
The team at Myrtle focuses on six main points when putting together its books; namely, editorial structure, editorial quality, concept packaging, concept design, photograph quality and price points. From these, Myrtle has developed a 32-point checklist which needs to be signed off satisfactorily in order to have a chance of creating a successful book.
Why Myrtle specialises in books as gifts
The gift market is growing exponentially with the constant demand for gifts to celebrate the four principal giving days: Christmas day, birthdays, Father's day and Mother's day. Despite the fact that there are already too many books in the world sitting on bookshelves, the book has almost unlimited potential as a gift. In fact, the book as a gift has growing appeal that is likely to get stronger in the modern age. A book says something about both the giver and the receiver all at the same time. A book says that the giver is intellectual and high minded – erudite enough to perceive that a book is a good present to receive. It also says that the giver perceives the receiver to be intellectual and high-minded enough to want to receive a book as a gift – thereby reflecting well on the giver as well as aggrandising the receiver in his own eyes. Rarely does a gift say so many good things about both parties. And a book says it in an entirely unique way.